Frank Rose
The Narrative Turn - and its interaction with the Visual Turn in Digital Media
Frank Rose is a journalist (New York Times, Wall Street Journal, Wired), best-selling author (The Art of Immersion, 2011, The sea we swim in: how stories work in a data-driven world, 2021), keynote speaker and faculty director of Columbia University's Strategic Storytelling seminar. At Columbia's pioneering Digital Storytelling Lab, he also heads the Digital Dozen awards program in recognition of the year's most innovative narratives.
Frank Rose about his keynote: "I will focus on the narrative turn in psychology, economics and culture generally, and how that interacts with the visual turn in media. Digital technology is transforming all of us — not just professionals — into storytellers, at the same time that it is transforming media into an experience that is primarily visual (as well as nonlinear and interactive). What McLuhan called tribal and electric, we know as holistic and digital. In The Gutenberg Galaxy, McLuhan saw in the emergence of print a remaking of human consciousness, and with it the demise of tribalism and the rise of nationalism, linearity and uniformity — precisely the forces that digital culture is now putting in reverse. Little wonder that digital culture should put us back in touch with storytelling and intensify the use of images. The question is, where will this take us? As our attention shifts from rational thinking to the emotional currency of narratives, will we be able to cope with the ravages of climate change? Will the appeal of populist leaders overwhelm even the liberal democracies of Western Europe and North America? And what of the emerging metaverse — will it become the dystopia its original inventor, Neal Stephenson, painted it as in his novel Snow Crash? Or will we somehow be able to avoid the poles of utopia and dystopia and land in a sort of protopia, a realistic and achievable alternative? These are the sorts of questions I plan to grapple with."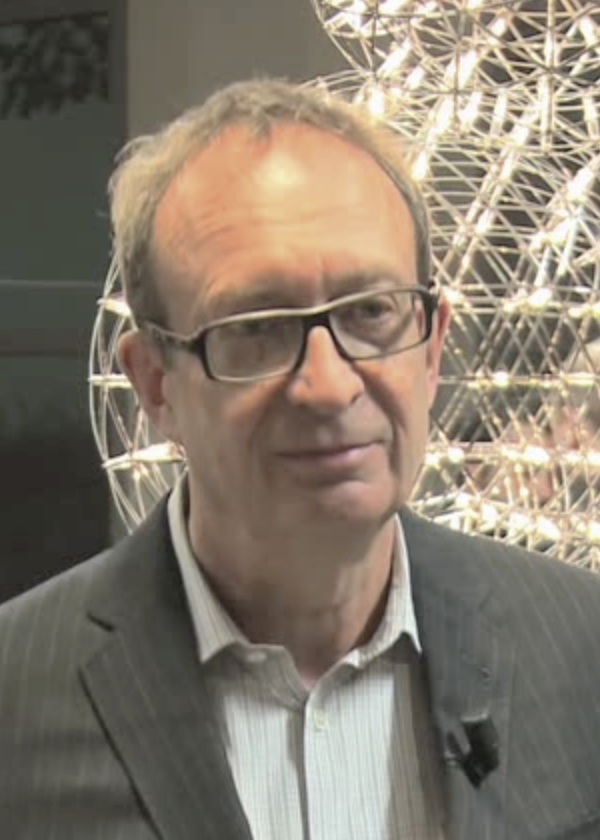 Marianne Bahl & Norbert Küpper
European Newspaper Awards: The Visual Turn in Newspaper Journalism
Best of "European Newspaper Award": Marianne Bahl reports on the roots of visual journalism in Northern Europe and shows current examples in print and online. A special feature is that even small local newspapers rely heavily on visual journalism. They often have teams of writers, photographers and layouters of roughly equal strength. National newspapers like Politiken and Helsingin Sanomat are also increasingly producing complex multimedia stories.
Norbert Küpper proves the visual journalism trend with examples from The Netherlands, Belgium and Luxembourg. Newspapers are becoming daily magazines with a high proportion of pictures, infographics and a magazine layout.
Marianne Bahl graduated from the Danish School of Design as a Graphic Designer and Visual Communicator specializing in Magazine Design. She has worked as Head of Design Departments and Head of Photography at three of Denmark's largest media groups. Marianne runs her own Studio, Bahl Visual Strategy, helping small and large media companies communicate and develop their editorial and visual identity, cross-organizational on all platforms and channels. She is a juror in European Newspaper Award, SNDS and Chairman of Danish Media Design Awards.

Norbert Küpper studied design at the Düsseldorf University of Applied Sciences. In 1984 he founded the Büro für Zeitungsdesign. He was one of the first designers in Europe to specialize in newspapers. He has redesigned more than 180 newspapers. He works mainly in Germany, but has also advised newspapers in the United Arab Emirates, Poland, Austria, the Czech Republic and Slovakia. In 1999 he founded the European Newspaper Award, which took place for the 23rd time this year. The competition mirrors the trends in European Newspaper Journalism in print and online.